OVERCOME ANYTHING!
In this ground-breaking self-help memoir, Alana Huxtable - outspoken public figure, resilience leader and bestselling author - reveals her step-by-step formula for overcoming ANYTHING, regardless of whatever pain, challenge, adversity or trauma you've experienced.

As the ultimate survivor, thriver and achiever, with a large following in the US, Australia and beyond, she exclusively reveals her gripping personal story that is an emotional roller coaster ride of blissful joy and love, heartbreaking tragedy and loss, unfathomable trauma and adversity, shocking betrayals, gaslighting and scapegoating, mass relationship breakdowns, and life-threatening Meningococcal Disease, which could have destroyed her life.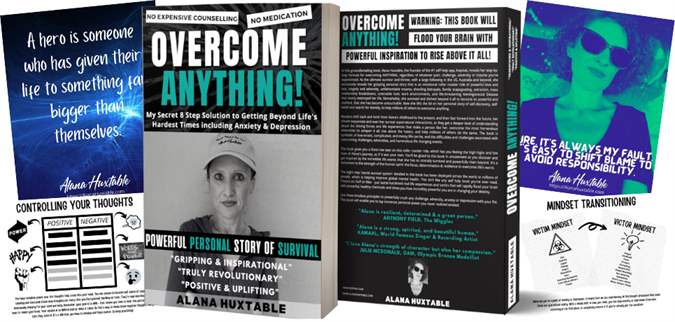 Remarkably, she survived and thrived beyond it all to become so powerful and resilient, that she has become untouchable. Now she lifts the lid on her personal story of self-discovery, self-belief, search for identity, and transformation, to help millions of others to overcome anything.

Readers shift back and forth from Alana's childhood to the present, and then fast forward into the future, her dream sequences and even her surreal supernatural interactions, as they get a deeper level of understanding about the driving forces and life experiences that make a person like her, overcome the most shocking adversities to conquer it all, rise above the haters, and help others do the same.

The book is symbolic of how erratic, complicated, and messy life can be, and the difficulties and challenges associated with overcoming challenges, people, adversities, and horrendous life-changing events.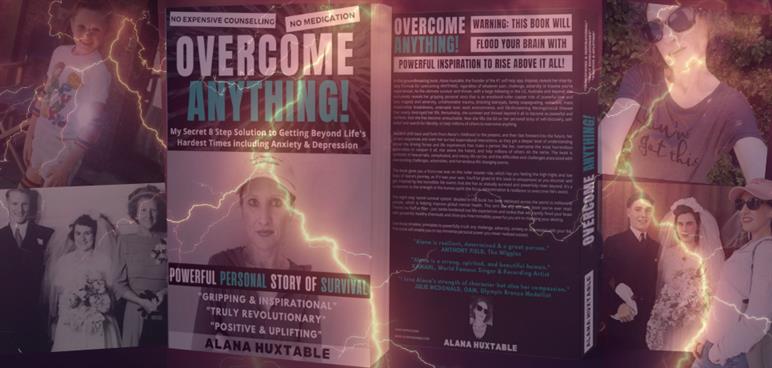 This invaluable and extensive 577 page book gives you a front-row seat on this roller coaster ride, which has you feeling the high highs and low lows of Alana's journey, as if it was your own. You'll be glued to this book in amazement as you discover and get inspired by the incredible life events that she has so stoically survived and risen beyond. It's a testament to the strength of the human spirit: the focus, determination & resilience to overcome life's worst.

The eight step 'secret survival system' detailed in this book has been deployed across the world, which is helping improve global mental health. This isn't like any self-help book you've ever read. It's a self-help memoir, based on real-world personal experience, but also jam-packed with over $13,000 of powerful life-coaching and self-help gold that truly changes lives. It's also an exclusive. That means it's strictly available here and on her closely affiliated sites. You will not be able to purchase this book anywhere else in the world.

There's no fluff or filler - just unflinching honesty and battle-hardened real-life experiences and tactics that will leave you speechless while rapidly flooding your brain with powerful, healthy chemicals that make you realize how incredibly powerful you are in changing your destiny.

Use these principles and unforgettable true-life story, to powerfully crush any challenge, adversity, anxiety or depression with your fist. This transformational book will enable you to tap immense personal power you never realized existed.